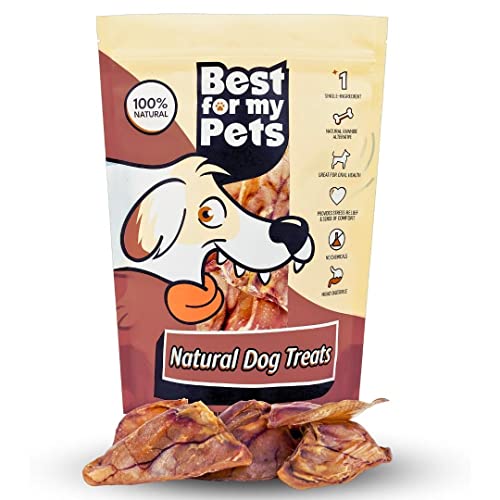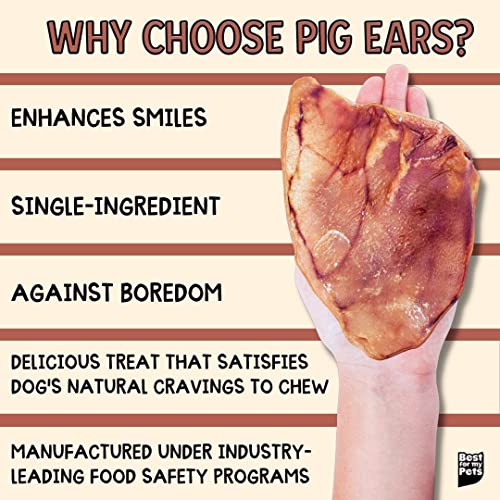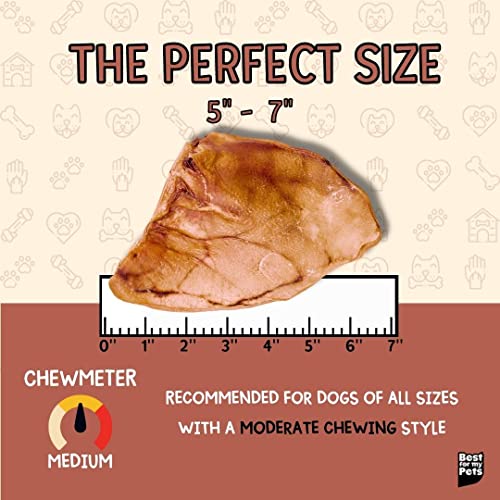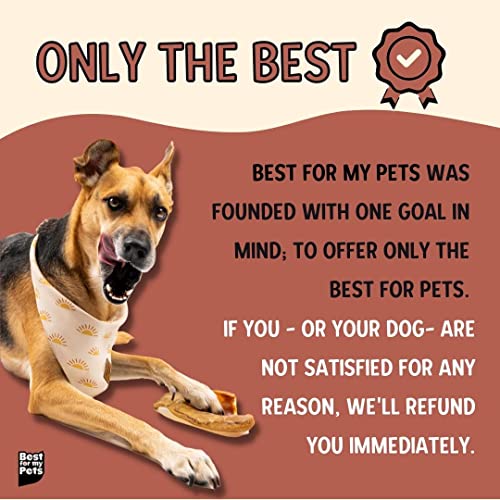 Whole Pig Ears for Dogs - Pack of 30
Best for my Pets Pig Ears for Dogs are the perfect treat for your furry friend. Made from 100% natural pig ears, these treats are not only delicious, but also promote healthy teeth and gums.
They are also high in protein and low in fat, making them a great choice for dogs of all sizes and ages. Our pig ears are slow-roasted to perfection to lock in the natural flavors and aroma, your dog will love. With no artificial flavors or preservatives, you can trust that you are giving your dog a healthy and safe treat.
Give your dog the taste of the wild with Best for my Pets Pig Ears for Dogs. Your dog will love the taste and texture of these natural pig ears, and you'll love the benefits they provide. Order yours today!

 *We offer bulk quantities of pig ears for even more savings. Whether you're stocking up for the month or looking to provide a treat for your pup's furry friends, we have the perfect quantity for you. Browse our selection and find the best fit for you and your pup's needs.