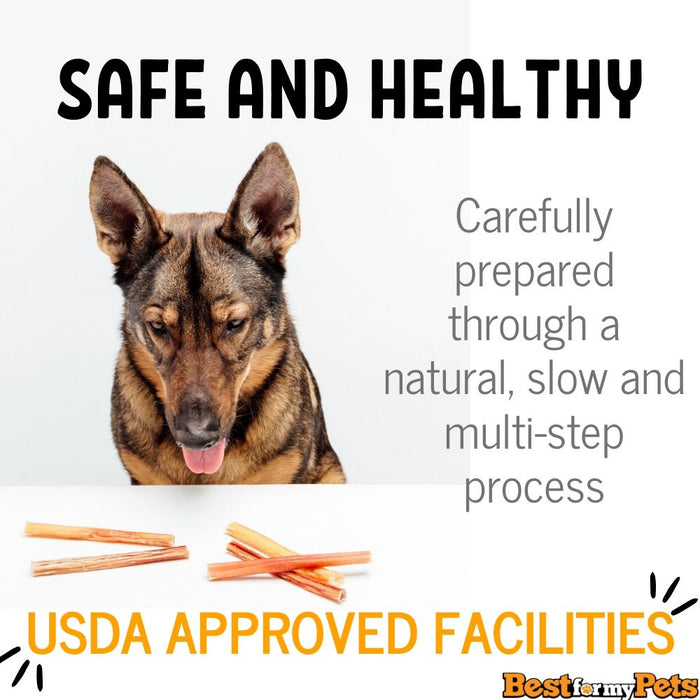 5-Inch Tripe Sticks, 6-Ounce Bag
ALL NATURAL DOG DENTAL STICKS FOR TEETH CLEANING - Our premium quality dental sticks for dogs that ensure all-natural cleaning for your pups' pearly whites. Give your puppy bully sticks for that impeccably clean teeth!

RELIEVE STRESS IMMEDIATELY - These dental sticks for dogs let the little dogs enjoy biting and chewing, which takes out your puppy's stress in no time! Enjoy your me-time by giving your dog premium quality tripe sticks that your dog loves and relieves anxieties at the same time.

GIVE IT A TRY - These long-lasting chews are great for puppies, small dogs or senior dogs, you can now give them tripe sticks with peace of mind. Works like soft bully sticks that let small dog breeds enjoy while you're worry-free!

EFFECTIVE TRAINING TREATS - Growing puppies love training when they get awesome rewards. Treat your dogs to delectable dog sticks. They're also great dental sticks for dogs! Plus, they'll enjoy the flavor with low natural odor!

UNIQUE! Grain-Free treats that let you trust that you are using natural solutions to make your dog's life happier and healthier.